The Kings Arms is a traditional English pub in the beautiful Shropshire market town of Church Stretton and is situated on the High Street in the town.
"The Kings", as it's known locally, dates back to 1593 the pub is one of the oldest pubs in Church Stretton. The timber framed building was built by Bonham Norton.
Norton, a local politician, was commissioned by King James I to rebuild the town after most of the town centre was destroyed by the great fire of 1593. King James granted Norton a market to assist him with the improvement of the town. He received building timber from the lord of the manor, Sir Henry Townshend's woods of Hawkhurst and Womerton.
Norton used this timber wisely and not only rebuilt the pubs and lodging houses but also a school and a court house. In 1611 Norton was made High Sheriff of Shropshire.
The Kings pub was originally a house and later became an inn. The Odd Fellows Lodge held its meetings in The Kings from 1850, as did the football club from 1880.
Today The Kings remains the only traditional pub in Church Stretton, with a reputation for keeping fantastic cask ale as well as lagers and ciders and wines and spirits.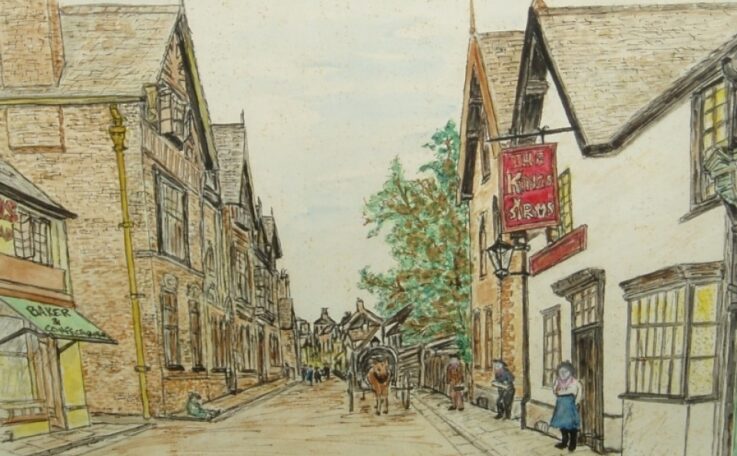 The Kings Arms has a rich history and dates back to the late 16th century.